Hi, I'm Aaron, a turkey taxidermy specialist with 25 years of experience in creating unique, custom turkey masterpieces that tell a story. My skills in bird anatomy, and habitat design have been honed over the years, allowing me to create stunning turkey mounts.
Turkey Taxidermy Mounts
Turkey Taxidermy Mounts-We have extensive experience in the field of turkey taxidermy, creating hundreds of custom mounts for Sportsmen in Wisconsin and across the nation every year. Our staff pays close attention to detail and accuracy on every mount. We spend many hours every year studying our reference turkeys to provide the most accurate mounts possible. Custom poses and bases are welcome. We have turkey taxidermy experience with all of the sub species. We want to work with you to create a custom mount that will capture the hunt. You are welcome to stop in and experience our 1000 sq foot showroom full of turkey mounts . In addition to mounting turkeys, we also have our own freeze dryers and freeze dry all of our own turkey heads.
Jeff Ruerter – Burlington , WI — March 2021
"Highly recommend Aaron & Austin at Stehling's! Gave them 5 stars only because I can't give them any more! They recently did a full strut turkey for me and it turned out amazing! Their detail is second to NONE! They absolutely knocked it out of the park! I WILL be back! "
Randy Delcore – Kaukauna , WI – May 2021
" Just wanted to drop a follow up thank you for the fantastic job you and your staff did on the turkey, excellent work. When I had time to look at everything closely, I could see the attention to detail on all parts including the head, eyes, tail, and wings that I had not seen…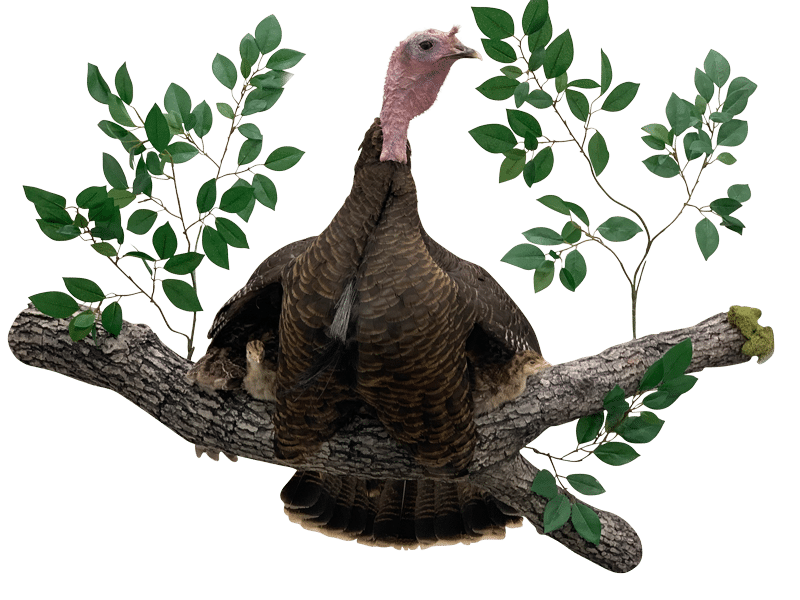 Experience the Stehling's Taxidermy Difference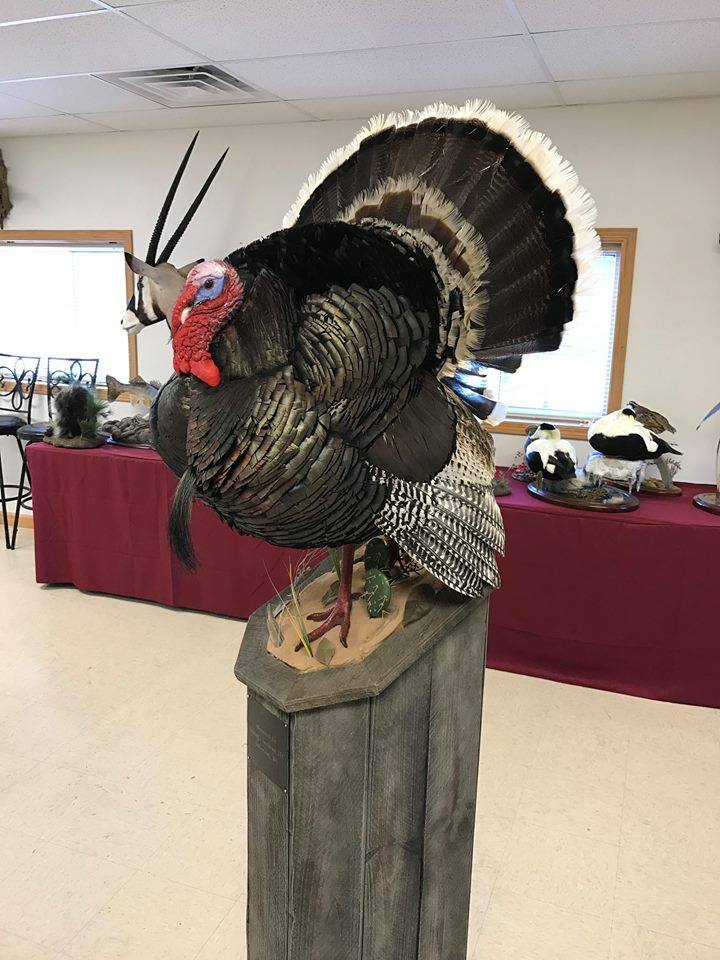 Pre Hunt Planning & Information
We want to work with you before you go on your next or first turkey hunting adventure.
Whether you are going to Nebraska after Merriam's, Florida for Osceola's , or staying close to home after Eastern's, we want to advise you on how to take care of your trophy.
There is no better way to do that than to contact us before you go on your trip.
Contact us or stop by to discuss your next mount.
Stehling's Taxidermy
913 North Parkway Street
Jefferson, WI 53549
Main Office: 920-674-3724
Direct:
Aaron: 920-650-5457
Austin: 920-723-1224