Hours
Monday-Friday 8-5
Saturday 9-12
Sunday By Appointment
After hours by appointment call or text 920-723-1224
Call Us
920-650-5457
Text Us
920-650-5457
Email:
Address:
NOTE:
Our new facility is now open! We are located on the same street as before, just 2 building up the street ( North) from our old location.
The new address is :
Stehling's Taxidermy LLC
913 North Parkway Street
Jefferson, WI 53549
Our new taxidermy studio and showroom.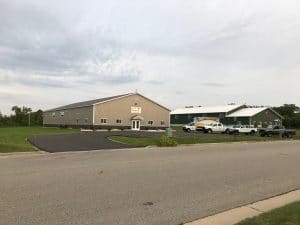 We are located in Jefferson's North Business Park