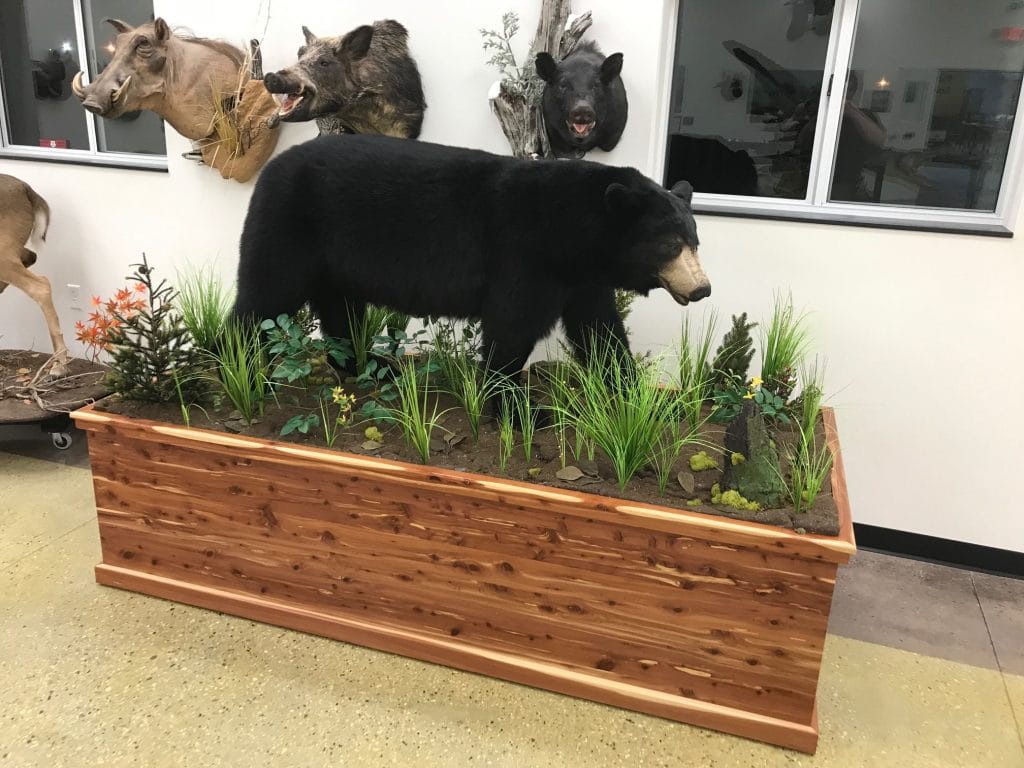 High-quality bear taxidermy mounts.
With over 40 years of experience, we have the expertise to make your bear mount come alive! Please contact us for pricing and information on proper skinning and field care.
Lifesize
Half Lifesize
Shoulder Mounts
Rugs
Pedestal Mounts
Contact us 920-674-3724
High-quality bear rug taxidermy mounts.
All bear rugs are done onsite! Our bear rugs are sewn not glued for a lasting quality mount.
Our bear rugs come standard with:
2 layers of felt border
Open our closed mouth
Hanger hooks
Your choice of felt colors
Quality tanning
Bear rugs are priced $195 per foot
Contact us for more information 920-674-3724
We also do lifesize and half life size bear as well as skulls.
Scenes from around the bear shop
Below is a sampling of some of the bears we have worked on.