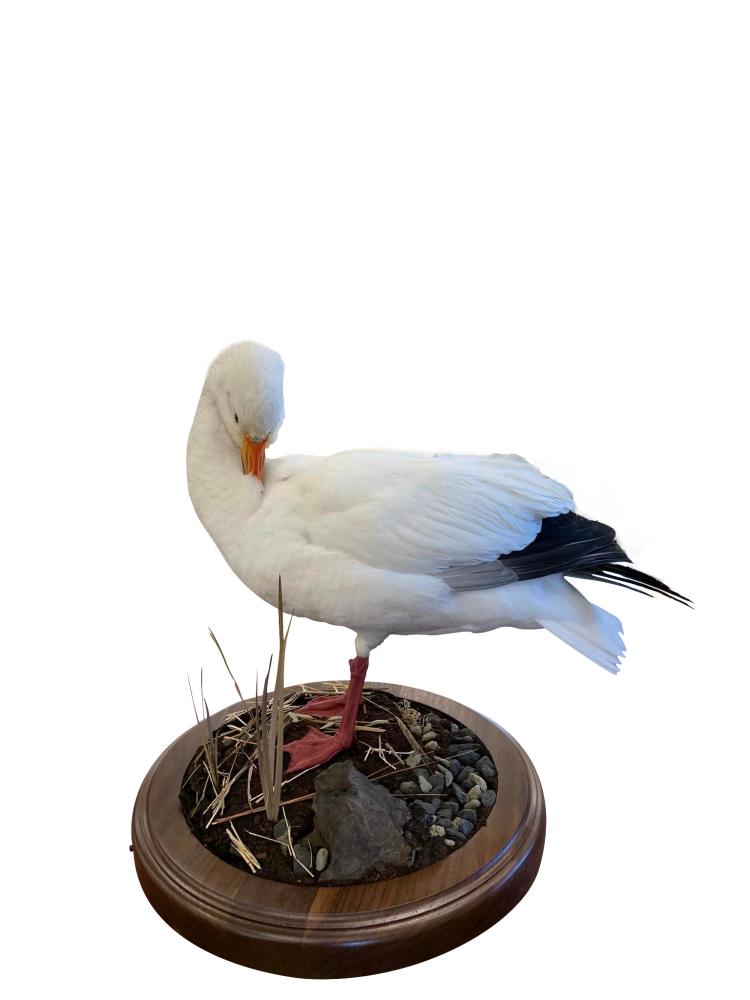 View our gallery of standing goose mounts below. We also offer custom habitat scenes for your goose mount. After viewing the gallery if you have additional questions feel free to click on one of the links below for more information.
Waterfowl Fieldcare Vidoe
We are meticulous about each step of the process.
Each bird is inspected prior to mounting and we will contact you to discuss any issues with the bird.
Proper skinning, fleshing, and washing of the bird to ensure that no fat or grease is left on the skin.
All of our birds are caulked to ensure the durability of the mount as well as to recreate the natural appearance of the bird.
We take our time during the grooming process to make sure that the feathers are aligned correctly and that the bird is posed in a natural position.
The legs/feet of the bird are injected to give them a natural life-like appearance.
Bill and leg/feet coloration are airbrush painted to a lifelike appearance.
We use the latest techniques as well as time-tested methods that we have developed over the last 45 years of business.