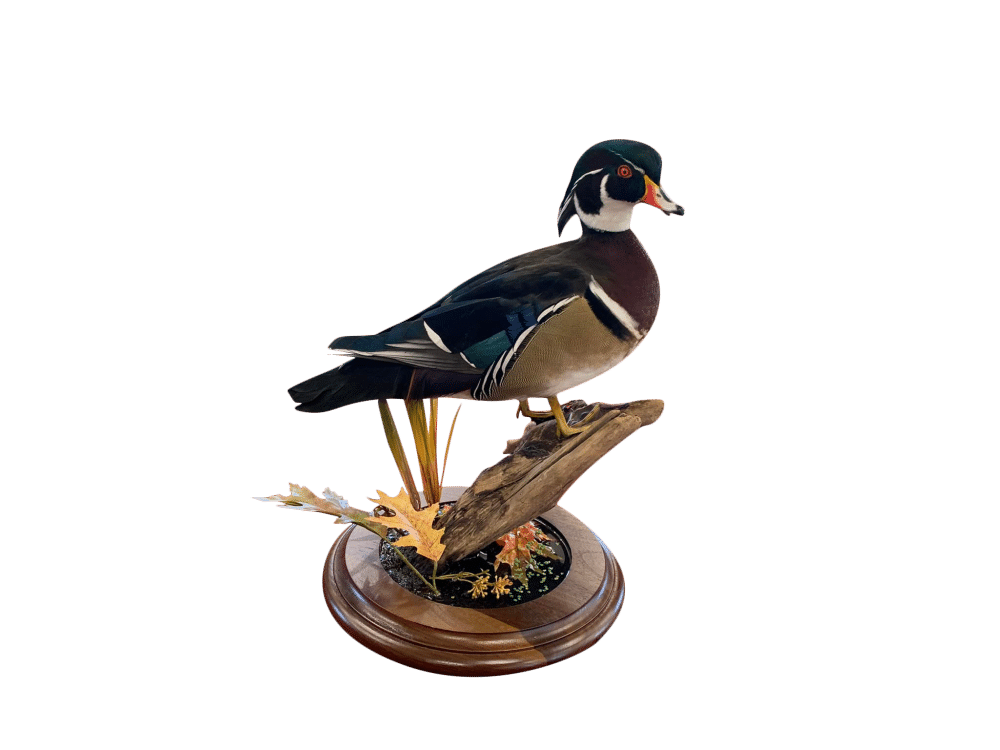 Creative Waterfowl Taxidermy Solutions
At Stehlings Taxidermy, we specialize in creating stunning standing duck mounts that capture the essence and beauty of waterfowl. Our team of skilled taxidermists combines their artistic creativity with the latest techniques to bring these magnificent creatures back to life. With meticulous attention to detail and a passion for their craft, we deliver truly unique and lifelike mounts that will be a centerpiece in any space. Whether you are a waterfowl enthusiast, a hunting enthusiast, or simply appreciate the beauty of nature, our standing duck mounts will exceed your expectations and provide a stunning display for your home, office, or hunting lodge.
View our gallery of standing duck mounts below. We offer many different types and styles of standing duck mounts including standard standing styles, alert poses, relaxed poses, and specialty poses. We offer open or closed bill mounts depending on what attitude you want your bird to have. We also offer custom habitat scenes as well. We can recreate any habitat type that you might request. After viewing the gallery if you have additional questions feel free to click on one of the links below for more information.
Waterfowl Fieldcare Vidoe